Depressed? Alternatives To Drugs
Why Safe, Effective Treatments to Mental Difficulties are Kept Buried
The larger problem is that the biological drug model (based on the bogus mental disorders are a disease marketing campaign) prevents governments from funding real medical solutions for people experiencing difficulty.
There is a great deal of evidence that medical conditions can manifest as psychiatric symptoms, and that there are non-harmful medical treatments that do not receive government funding because the psychiatric/pharmaceutical industry spends billions of dollars on advertising and lobbying efforts, including hundreds of their pharma funded "patient's rights" groups to counter any medical modality that does not support their biological drug model of mental disorders as a disease. This even includes people diagnoses psychotic or schizophrenic – and there have been workable, non-drug programs such as Soteria House which have not received the recognition they should have been afforded considering their success rate when compared to patients treated with drugs. Why? Billions of dollars in revenue for the psycho/pharma industry would have been lost. This is an industry that time and again, has been proven to put profit above patients lives.
THE RIGHT TO INFORMED CONSENT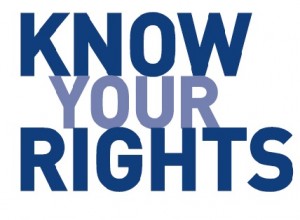 There are numerous medical and non-harmful alternatives to psychiatric diagnoses and psychiatric drugs, including standard medical care that does not require a subjective psychiatric label or mind-altering psychiatric drugs.  The issue of informed consent is practically non-existent in the field of mental health, as patients are not accurately informed of the documented risks of psychiatric drugs which carry 286 drug regulatory warnings, 278 studies, and over 400,000 adverse reaction reports filed with the U.S. FDA.   
In the U.S. alone, nearly 80 million people are taking psychiatric drugs, including 8.5 million children, with more than 1 million between the ages of zero to five  (source: IMS Health Health Vector One National database).
They are not informed that psychiatric diagnosis are not verifiable medical illnesses, or that diagnosis is based solely on a checklist of behaviors.
They are not informed that there are numerous, non-drug, non-harmful alternatives.
This page was created as a resource for those looking for assistance with medical withdrawal from psychiatric drugs (as no one should attempt to withdraw from psychiatric drugs without doctor supervision)  or those looking for alternatives to psychiatric drugs. Although CCHR (The Citizens Commission on Human Rights – original publisher of this article) does not condone or promote any specific practitioner, medical organization, practice or group, we have found the below resources to be helpful for individuals looking for more information on the following topics: Psychiatric Drug Withdrawal Programs, Alternative Medical Non-Drug Treatment Programs, Non-drug alternatives for children, Alternative non-drug treatments for those diagnosed "schizophrenic", legal resources and more.
---

INFORMATION ABOUT NON DRUG APPROACHES TO MENTAL HEALTH AND/OR SAFELY WITHDRAWING FROM PSYCHIATRIC DRUGS
View all in this category >>

ALTERNATIVES TO PSYCHIATRIC DRUGS FOR CHILDREN
View all in this category >>
MENTAL HEALTH PATIENTS RIGHTS GROUPS
View all in this category >>

COMPLEMENTARY/ALTERNATIVE HEALTH
View all in this category >>

ENVIRONMENTAL ISSUES & MENTAL HEALTH
View all in this category >>

PSYCHIATRIC DRUG DANGERS
View all in this category >>
REPORTING SIDE EFFECTS OF DRUGS
View all in this category >>

HEALTH OPTIONS & INFORMATION
View all in this category >>

LEGAL RESOURCES
View all in this category >>

FEDERAL LEGISLATIVE INFORMATION
View all in this category >>